2017 Eclipse Across America
Monday, August 21 at 11:33 am
The event of the summer!
Total Eclipse of the Sun
August brings a much anticipated astrological event right to our backyards. Because of the time of day, our generally clear and arid skies, and the fact that Rexburg is almost on the center line of the eclipse path, Eastern Idaho is considered the prime location for this event. People from all over the world will be converging to watch.  The last total solar eclipse to sweep the United States was June of 1918. The next one won't be until April 8, 2024, but will go from Mexico up through the Midwest and East Coast, missing us entirely.  So take advantage of this extremely rare event!
Countdown Until the Eclipse is Visible in Rexburg
Madison Library Eclipse Events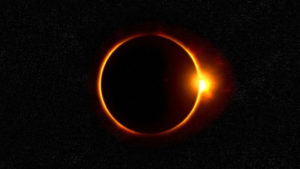 Monday, August 14, at 

7:00 pm: ECLIPSES


Location:

Community Room
Astronomer Allan Morton will share his knowledge on eclipses and teach us how to make mirror viewers for safe watching.
Tuesday, August 15, at

 7:00

 pm: LOST IN THE STARS


Location: Community Room
A basic introduction to the night sky with former Night Sky Ranger Catherine Stanton.
Thursday, August 17, at

 7:0

0 pm: IT'S JUST A PHASE


Location: Community Room
The low-down on the science and myths of our smaller sister planet with former Night Sky Ranger Catherine Stanton.
Friday, August 18, at

 8:0

0 pm: ASTRONOMY IN THE UPPER VALLEY


Location: Meet at the Community Room
Astronomer Allan Morton will share stories and insights from a long line of local astronomers which will be followed by a STAR PARTY.
There are two important things that you should be aware of:
 1. You should not watch this without proper eye protection! Please get solar viewing glasses. They're not terribly expensive and will save you from a lifetime of potential blindness. The Madison Library District has purchased a limited number of these and will give them to two groups: those that complete the adult summer reading program, and those that attend at least three nights of the eclipse lead up activities.
2. The week prior to the eclipse will be full of programs leading up to the big event. Once again, if you attend at least three of the four nights, we'll get you a pair of glasses.
We have FREE Eclipse Viewing Glasses!
Patrons who have no fines on their cards can come get a free pair of solar glasses for themselves, and for members of their immediate family.  Glasses are available at both the Reference and Circulation Desks in the library.
We are able to give out these glasses thanks to a generous gift from the Space Science Institute.