We have a Kohler and Campbell concert-quality baby grand piano which is available with your Community Room reservation. It is appropriate for concerts and recitals.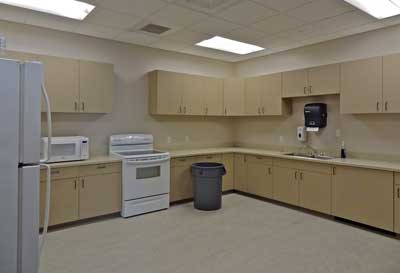 The Community Room measures 45′ by 40′ and has a maximum occupancy of 146 people. The room is versatile and works well for a variety of events, including recitals, meetings and presentations, parties, and wedding receptions.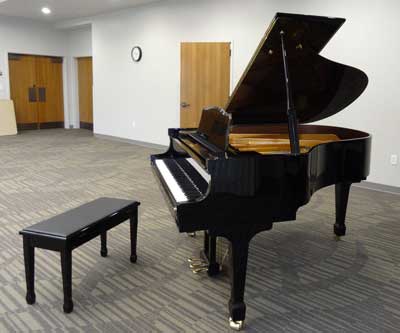 Our Community Room has a warming kitchen with a lift-up serving window. While meal preparation is not allowed, there is a stove which may be used to keep hot items warm until they are served. There is also a refrigerator, a microwave, and a sink available for your use.
Available Equipment
---
15 round 5′ tables
8 rectangular 3′ x 8′ tables
118 black folding chairs on rolling racks
35 green stacking chairs
baby grand piano
projection equipment, Blu-ray/DVD player, and sound system

use of this equipment must be requested when making reservation
Be aware the library cannot provide supplies such as paper, tape, scissors, etc.  Please come fully prepared for your event.
Cables and accessories for the sound and projection systems are listed below.