For Those Ages 18 and Older
We have a variety of regular events that happen every month. We also host contests, parties and other special activities throughout the year. Scroll down for more resources just for our adult patrons.
ONLINE Adult Makers
Every Third Friday
Mid-month Monday Lunch with the Librarians
Every Second Monday at 12:30 pm
Library Book Club – On the Same Page Edition
Every Third Thursday at 6:30 pm
Book Bingo
A New Theme Every Month
General Collections
Books, Movies, Magazines and More!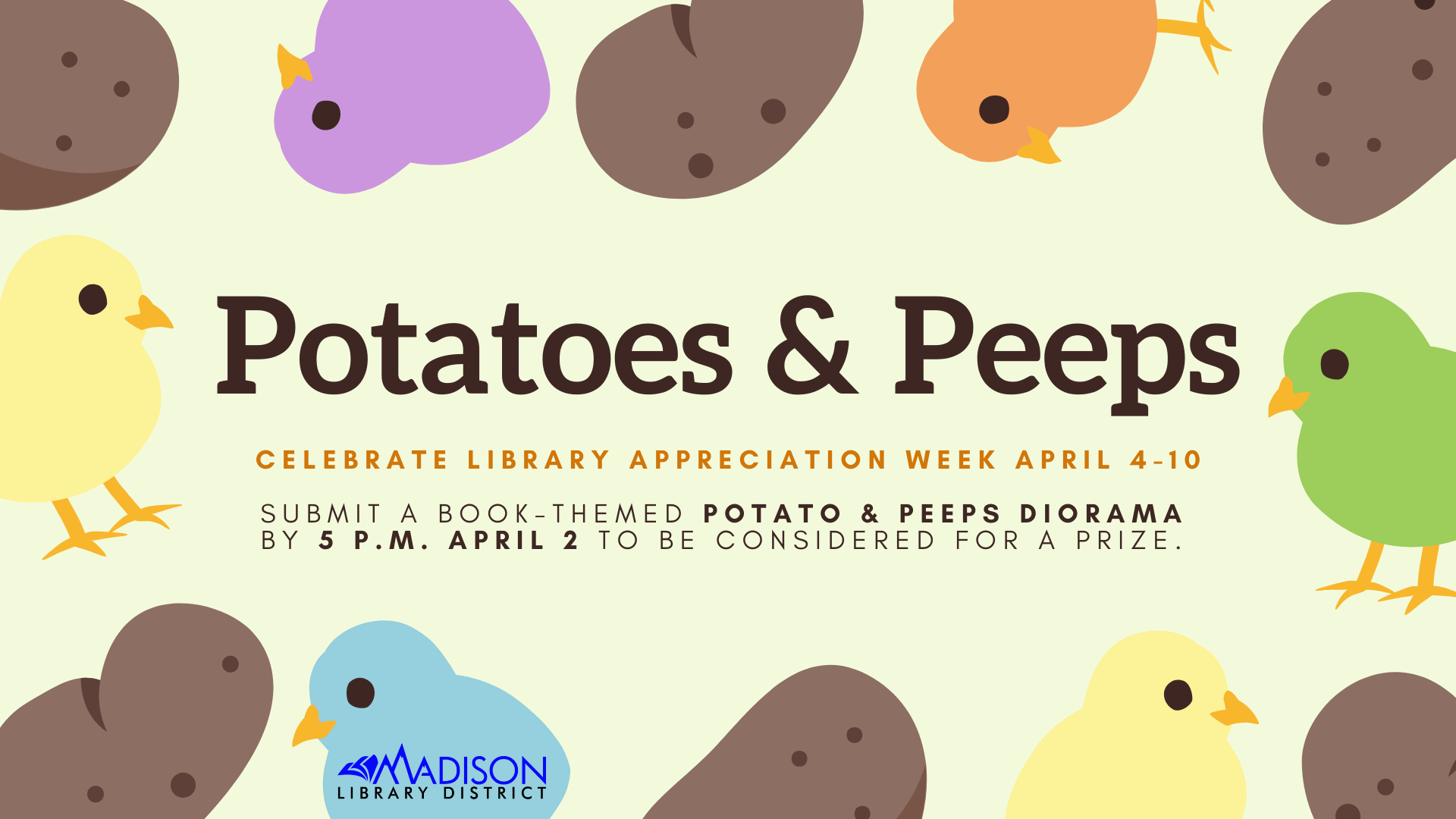 Activities & Events Blog
Get details for all our events.  Join us for friendship and fun!
Come join your fellow community members on Thursday, April 15th at 6:30 p.m. for a lively discussion of both classic works and modern masterpieces.  Our book for April is The Enchanted April by Elizabeth Von Arnim: A recipe for happiness: four women, one...
read more
Find all our posts in the Adult Blog
Adult Events
April

2021

Sun
Mon
Tue
Wed
Thu
Fri
Sat

8

Madison Library Foundation Meeting

•

12

Mid-Month Monday Lunch with the Librarians

•

15

Library Book Club: The Enchanted April

•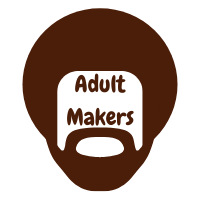 Adult Makers
Friday, April 16
---
Make a pair of Macramé Earrings!
Pick up your Take n' Go kit of supplies beginning Monday, April 12, and then watch the how-to video on our YouTube channel on Friday, April 16.
Library Book Club
Thursday, April 15, at 6:30 pm at the Library
---
Come join your fellow community members for a lively discussion of both classic works and modern masterpieces.
Unless otherwise noted, a limited number of book club reading copies will be available for checkout from the circulation desk about a month prior to the meeting.
Our book for April is The Enchanted April by Elizabeth Von Arnim. Reading copies are available to check out at the Circulation Desk.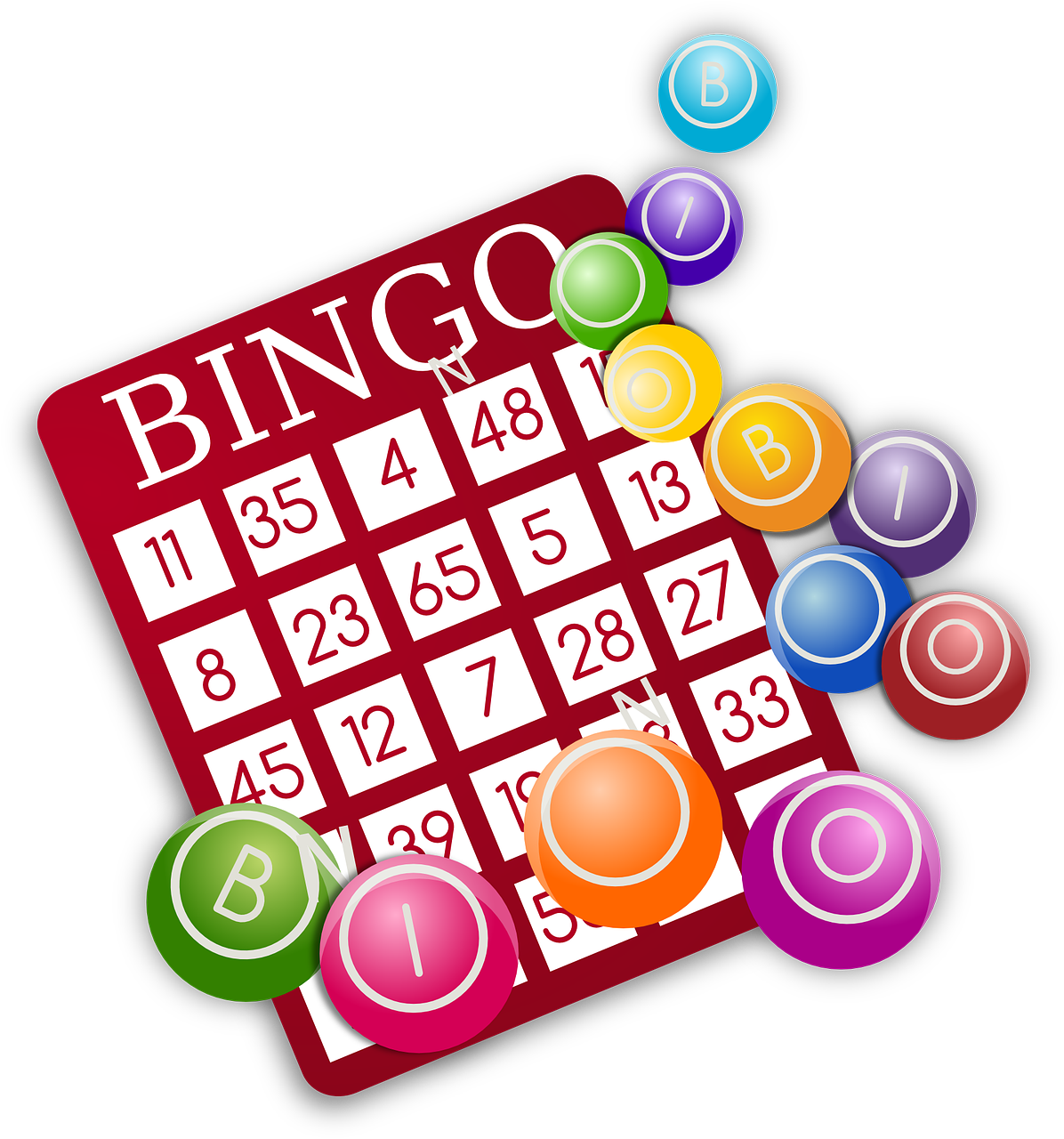 Book Bingo!
March 1-31 (Every month has a new bingo challenge.)
Madison Library's Brand New Reading Challenge
All ages can play. We have a bingo card for kids 11 and under, and one for teens and adults 12 and older. Read fun new books and audiobooks and win great prizes!
Here's how it works:
Step 1: Read the challenges and pick a bingo line that most appeals to you.
Step 2: Read a book that completes a challenge. Read another. And another.
Step 3: When you are able to cross off 5 squares in a row on the board, bring your sheet in to the Circulation Desk for a prize and an entry in our monthly drawing. We will have a separate drawing for each age group.
Step 4: Keep reading! You can get as many prizes and entries as there are bingos on the board.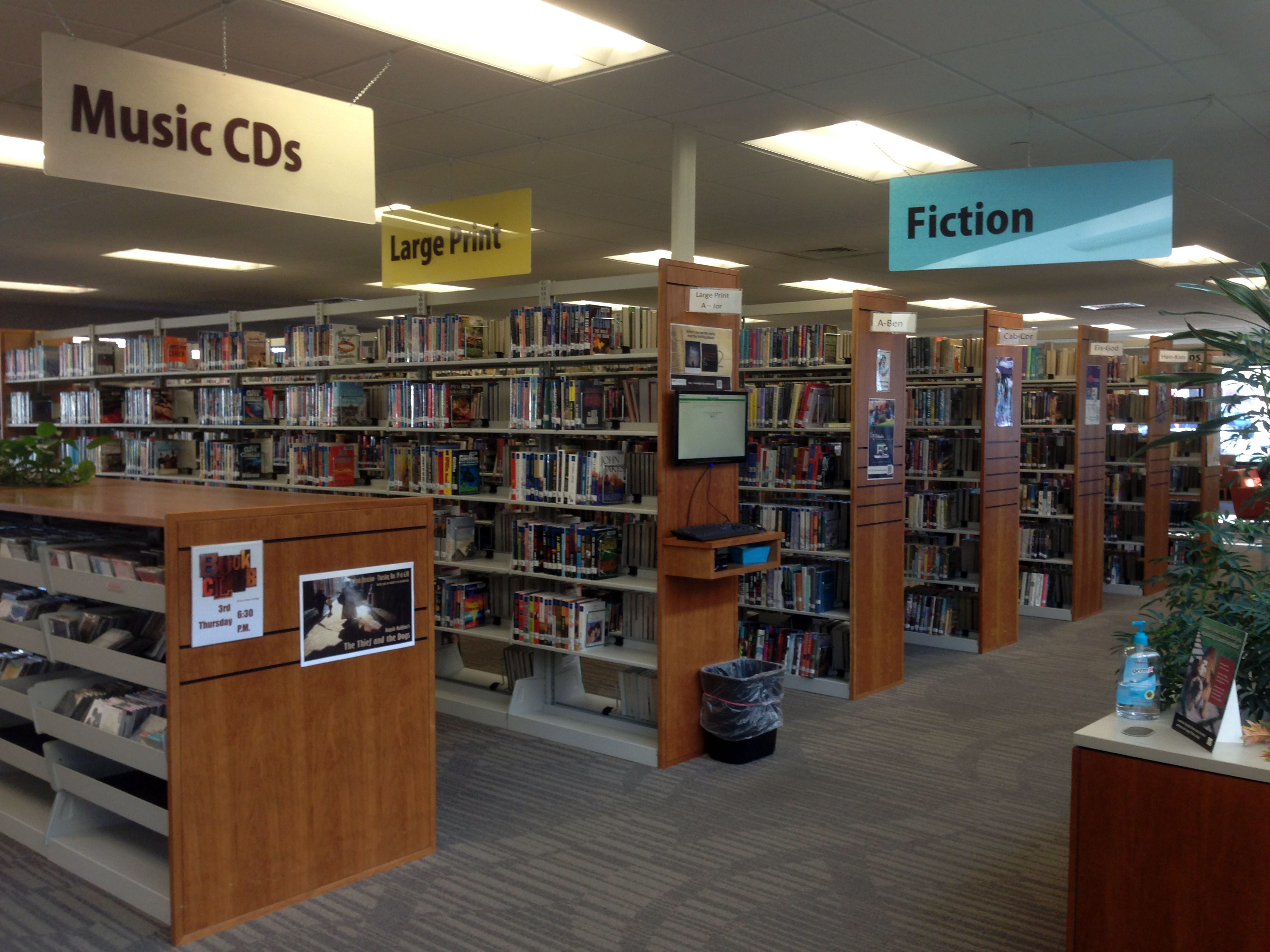 General Collections
For older teens and adults
Most Items Located on the East Side of the Building
We have a wide variety of materials for all you learning and entertainment needs!
Having a hard time finding something? Ask a librarian!
Along with Fiction and Nonfiction we also provide the following materials:
LARGE PRINT – we have both fiction and nonfiction titles
AUDIOBOOKS – books on CD
eBOOKS and eAUDIOS – downloadable from the Libby app on your device
MAGAZINES
MUSIC CDs – in a wide variety of genres
DVDs & BLU-RAYs – these are located in the front lobby
SPECIALTY COLLECTIONS:

COOKBOOKS
BIOGRAPHIES
GRAPHIC NOVELS and COMICS
FOREIGN LANGUAGE COLLECTION – located next to the Children's materials
IDAHO COLLECTION – materials 

dedicated to books on Idaho. You'll find specialty books here on the great gem state, biographies, studies on the flora and fauna, local histories, and books by Idaho authors.

SPECIAL and RARE ITEMS – located in the glass cases. These items do not circulate, but can be read in the library.

KITS – we have several types of kits:

ADULT EXPLORATION KITS – like having a college course in a red or yellow bag!
BOOK CLUB KITS – with several copies of the same book and other education materials; in burgundy bags
SPEEDY READER KITS – the entire book series in one bag; in pale blue and grey bags
MAKER KITS – including knitting needles, crochet hooks, and scrapbooking supplies
Potatos & Peeps
April 4th through April 10th
---
Library Appreciation Week is on its way, and we've got some great things planned.
Peeps Diorama Contest!
Submit a book-themed potato and Peeps diorama by 5 p.m. April 2 to be considered for a prize.
Potatoes and Peelers
During Library Appreciation Week (April 4-10), we're giving away a free bag of potatoes and a potato peeler per family! Come to the library to get yours and see the entered Peeps dioramas.
 We thank Webster's Mile High Farms and Wilcox Fresh for sponsoring us this year!
Online Resources
Our Lili Databases have something for everyone! Get access to Consumer Reports, Chilton Auto Repair Library, Novelist Plus and so much more!
Limited Hours Starting February 10
Monday and Tuesday: 9:00 am – 5:00 pm
Wednesday & Thursday: 12:00 pm – 8:00 pm
Friday: 10:00 am to 6:00 pm
Saturday & Sunday: CLOSED
Library Building is OPEN
NO Curbside Pickup
(Book Drop is OPEN)
Closures in 2021
January 1 – New Year's
January 18 – Martin Luther King, Jr., Day
February 15 – President's Day
March 26 – Staff Development Day
April 3 – Closed for Maintenance
May 29-31 – Memorial Day
July 5 – Independence Day
September 4-6 – Labor Day
October 2 – Closed for Maintenance
November 11 – Veteran's Day
November 24 – Closing at 5 pm
November 25-26 – Thanksgiving
December 24-27 – Christmas
December 31, 2020 – January 1, 2021 – New Year's
Address
73 North Center
Rexburg, Idaho 83440
We are located on Center Street, just north of Main Street, by the Historic Rexburg Tabernacle.