Activities & Events Blog
For children UNDER AGE 2 and their "grown up!"
Here you'll find stories and related fun which including songs, games, and rhymes. All our Book Babies posts can be found here.
Watch our Story Times every Wednesday at 9:45 am on our Facebook Page.
I tickle you here, I tickle you there, I tickle you, tickle you everywhere! Gentle tickles and massages can be a fun bonding experience between caregiver and baby. Be careful not to tickle if baby is uncomfortable. Simply place your hand on baby's head, back, tummy,...
read more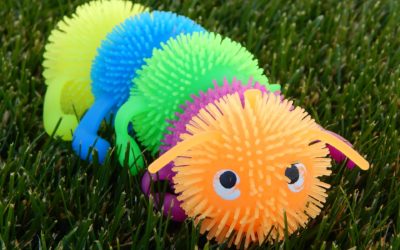 Is your toddler a wiggle worm? They might have fun reading and learning about "real" wiggle worms. Try some of these activities and books which are...
read more
Limited Hours Starting February 10
Monday and Tuesday: 9:00 am – 5:00 pm
Wednesday & Thursday: 12:00 pm – 8:00 pm
Friday: 10:00 am to 6:00 pm
Saturday & Sunday: CLOSED
Library Building is OPEN
NO Curbside Pickup
(Book Drop is OPEN)
Closures in 2021
January 1 – New Year's
January 18 – Martin Luther King, Jr., Day
February 15 – President's Day
March 26 – Staff Development Day
April 3 – Closed for Maintenance
May 29-31 – Memorial Day
July 5 – Independence Day
September 4-6 – Labor Day
October 2 – Closed for Maintenance
November 11 – Veteran's Day
November 24 – Closing at 5 pm
November 25-26 – Thanksgiving
December 24-27 – Christmas
December 31, 2020 – January 1, 2021 – New Year's
Address
73 North Center
Rexburg, Idaho 83440
We are located on Center Street, just north of Main Street, by the Historic Rexburg Tabernacle.