Get a Library Card
Library Cards for Permanent Residents:
Permanent residents within the Madison Library District boundaries who pay property tax to the Madison Library District qualify for a permanent resident library card.
Library Cards for Temporary Residents:
Persons living temporarily (such as students or sunbirds) in the library's geographical boundaries qualify for a temporary resident card.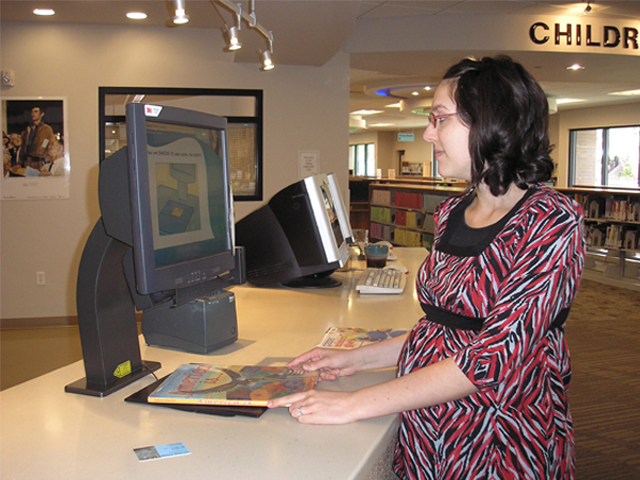 Madison Library District Boundaries:
The Madison Library District boundaries mirror the Madison School District boundaries, and include all of Madison County except Plano, Salem, and Sugar City. The following communities are in our district:
Rexburg (city limits)
Hibbard
Lyman
Thornton
Archer
some sections of Menan (check your property tax bill to see if you're paying library taxes to the Madison Library District)
Sign up for a new card

 

online. In the Online Catalog, click on

 

My Account, then

 

New User; OR click the grey button above.
Bring your identification and proof of address to the library to get your card.
Acceptable Forms of Identification
Please bring a picture ID and something which shows your current address, such as:
Driver's License
Bill or Statement
Rental Contract
U.S. Passport
Voter Registration Card
Property owners may bring the latest property tax notice showing library taxes being paid to the Madison Library District.
Library Cards for LiLI Express Patrons and Non-Residents:
If you do not qualify for a resident library card, you can get a free LiLI Express – Reciprocal Borrowing card if you pay library taxes to a library that is a member of LiLI Express, a statewide reciprocal borrowing program of the Idaho Commission for Libraries. If you do not pay library taxes anywhere, you can purchase a non-resident card for $60 per family per year or $32 per family for 6 months.
The following communities are outside our district boundaries:
Sugar City
Salem
Newdale
Plano
some sections of Menan (check your property tax bill to see if you're paying library taxes to the Madison Library District)
Fremont County
Jefferson County