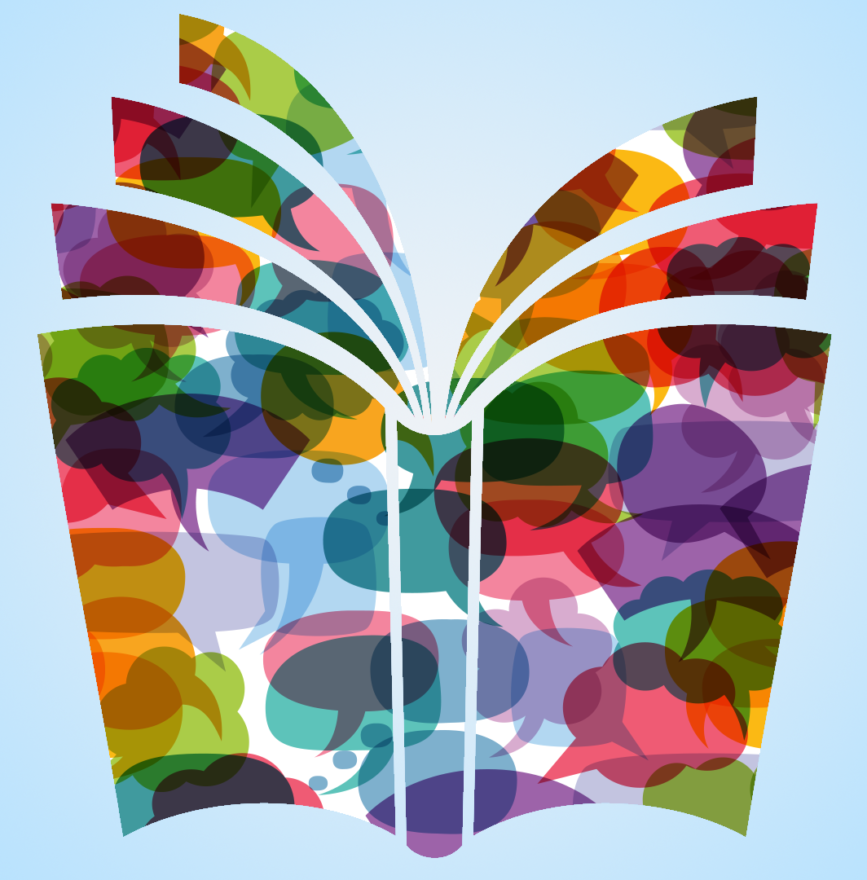 Library Book Club
Every Third Thursday at 6:30 pm in the Library Foyer.
Come join your fellow community members for a lively discussion of both classic works and modern masterpieces.
Book discussions are held the third Thursday of each month beginning at 6:30 in the entry foyer.
Unless otherwise noted, a limited number of book club reading copies will be available for checkout from the circulation desk about a month prior to the meeting.
Schedule
---
July 18, 2019—Galileo's Daughter
No book club in August
September 19, 2019—The Grapes of Wrath
October 17, 2019—The Storied Life of A.J. Fikry
November 21, 2019—Hard Times
No book club in December
January 16, 2020—Eat, Pray, Love
February 20, 2020—Peter Pan*
March 19, 2020—The Kite Runner
April 16, 2020—Whirligig
May 21, 2020—The Glass Castle
June 18, 2020—Rump: The True Story of Rumpelstiltskin
July 16, 2020—Artemis Fowl
*Our 2020 On the Same Page community reads book
The Grapes of Wrath by John Steinbeck
The Pulitzer Prize-winning epic of the Great Depression, a book that galvanized—and sometimes outraged—millions of readers.
First published in 1939, Steinbeck's Pulitzer Prize-winning epic of the Great Depression chronicles the Dust Bowl migration of the 1930s and tells the story of one Oklahoma farm family, the Joads—driven from their homestead and forced to travel west to the promised land of California. Out of their trials and their repeated collisions against the hard realities of an America divided into Haves and Have-Nots evolves a drama that is intensely human yet majestic in its scale and moral vision, elemental yet plainspoken, tragic but ultimately stirring in its human dignity.
A portrait of the conflict between the powerful and the powerless, of one man's fierce reaction to injustice, and of one woman's stoical strength, the novel captures the horrors of the Great Depression and probes into the very nature of equality and justice in America. At once a naturalistic epic, captivity narrative, road novel, and transcendental gospel, Steinbeck's powerful landmark novel is perhaps the most American of American Classics.
Ratings and Reviews from the Librarians
Bekka rated it ★★★★★ and said "Absolutely magical! This is a great mystery, very suspenseful, horrifying, romantic, humorous and lyrical all at once. One of the best plotted books I think I've ever read, and with characters that are completely unique while being very familiar at the same time. Lots of hardships in this book, but magical and deeply satisfying at the same time. I can't recommend this one any higher! An absolute MUST READ."
The Storied Life of A.J. Fikry by Gabrielle Zevin
We are not quite novels.
We are not quite short stories.
In the end, we are collected works.
A. J. Fikry's life is not at all what he expected it to be. His wife has died; his bookstore is experiencing the worst sales in its history; and now his prized possession, a rare collection of Poe poems, has been stolen. Slowly but surely, he is isolating himself from all the people of Alice Island—from Chief Lambiase, the well-intentioned police officer who's always felt kindly toward him; from Ismay, his sister-in-law, who is hell-bent on saving A.J. from his dreary self; from Amelia, the lovely and idealistic (if eccentric) Knightley Press sales rep who persists in taking the ferry to Alice Island, refusing to be deterred by A.J.'s bad attitude. Even the books in his store have stopped holding pleasure for him. These days, he can only see them as a sign of a world that is changing too rapidly.
And then a mysterious package appears at the bookstore. It's a small package, though large in weight—an unexpected arrival that gives A.J. the opportunity to make his life over, the ability to see everything anew. It doesn't take long for the locals to notice the change overcoming A.J., for the determined sales rep Amelia to see her curmudgeonly client in a new light, for the wisdom of all those books to become again the lifeblood of A.J.'s world. Or for everything to twist again into a version of his life that he didn't see coming.
Ratings and Reviews from the Librarians
William rated it ★★★★.
Cathy rated it ★★★.
Hard Times by Charles Dickens
"My satire is against those who see figures and averages, and nothing else," proclaimed Charles Dickens in explaining the theme of this classic novel. Published in 1854, the story concerns one Thomas Gradgrind, a "fanatic of the demonstrable fact," who raises his children, Tom and Louisa, in a stifling and arid atmosphere of grim practicality.
Without a moral compass to guide them, the children sink into lives of desperation and despair, played out against the grim background of Coketown, a wretched community shadowed by an industrial behemoth. Louisa falls into a loveless marriage with Josiah Bouderby, a vulgar banker, while the unscrupulous Tom, totally lacking in principle, becomes a thief who frames an innocent man for his crime. Witnessing the degradation and downfall of his children, Gradgrind realizes that his own misguided principles have ruined their lives.
Considered Dickens' harshest indictment of mid-19th-century industrial practices and their dehumanizing effects, this novel offers a fascinating tapestry of Victorian life, filled with the richness of detail, brilliant characterization, and passionate social concern that typify the novelist's finest creations.
Ratings and Reviews from the Librarians
Lorna rated it ★★★★.
Eat, Pray, Love by Elizabeth Gilbert
A celebrated writer's irresistible, candid, and eloquent account of her pursuit of worldly pleasure, spiritual devotion, and what she really wanted out of life. 
Around the time Elizabeth Gilbert turned thirty, she went through an early-onslaught midlife crisis. She had everything an educated, ambitious American woman was supposed to want—a husband, a house, a successful career. But instead of feeling happy and fulfilled, she was consumed with panic, grief, and confusion. She went through a divorce, a crushing depression, another failed love, and the eradication of everything she ever thought she was supposed to be. 
To recover from all this, Gilbert took a radical step. In order to give herself the time and space to find out who she really was and what she really wanted, she got rid of her belongings, quit her job, and undertook a yearlong journey around the world—all alone. Eat, Pray, Love is the absorbing chronicle of that year. Her aim was to visit three places where she could examine one aspect of her own nature set against the backdrop of a culture that has traditionally done that one thing very well. In Rome, she studied the art of pleasure, learning to speak Italian and gaining the twenty-three happiest pounds of her life. India was for the art of devotion, and with the help of a native guru and a surprisingly wise cowboy from Texas, she embarked on four uninterrupted months of spiritual exploration. In Bali, she studied the art of balance between worldly enjoyment and divine transcendence. She became the pupil of an elderly medicine man and also fell in love the best way—unexpectedly. 
An intensely articulate and moving memoir of self-discovery, Eat, Pray, Love is about what can happen when you claim responsibility for your own contentment and stop trying to live in imitation of society's ideals. It is certain to touch anyone who has ever woken up to the unrelenting need for change.
Ratings and Reviews from the Librarians
Cathy rated it ★★★★.
February 20, 2020, at 6:30 in the entry foyer.
This is our selection for this year's community reading event On the Same Page.  Free copies will be given away starting in mid-January.
Peter Pan by J.M. Barrie
Peter Pan, the mischievous boy who refuses to grow up, lands in the Darling's proper middle-class home to look for his shadow. He befriends Wendy, John and Michael and teaches them to fly (with a little help from fairy dust). He and Tinker Bell whisk them off to Never-land where they encounter the Red Indians, the Little Lost Boys, pirates and the dastardly Captain Hook.
book 3 in the Peter Pan series
Ratings and Reviews from the Librarians
Lorna rated it ★★★★★.
The Kite Runner by Khaled Hosseini
"It may be unfair, but what happens in a few days, sometimes even a single day, can change the course of a whole lifetime." 
Amir is the son of a wealthy Kabul merchant, a member of the ruling caste of Pashtuns. Hassan, his servant and constant companion, is a Hazara, a despised and impoverished caste. Their uncommon bond is torn by Amir's choice to abandon his friend amidst the increasing ethnic, religious, and political tensions of the dying years of the Afghan monarchy, wrenching them far apart. But so strong is the bond between the two boys that Amir journeys back to a distant world, to try to right past wrongs against the only true friend he ever had.
The unforgettable, heartbreaking story of the unlikely friendship between a wealthy boy and the son of his father's servant, The Kite Runner is a beautifully crafted novel set in a country that is in the process of being destroyed. It is about the power of reading, the price of betrayal, and the possibility of redemption; and an exploration of the power of fathers over sons—their love, their sacrifices, their lies.
Ratings and Reviews from the Librarians
Lorna rated it ★★★★★.
Whirligig by Paul Fleischman
When sixteen-year-old Brent Bishop inadvertently causes the death of a young woman, he is sent on an unusual journey of repentance, building wind toys across the land.
In his most ambitious novel to date, Newbery winner Paul Fleischman traces Brent's healing pilgrimage from Washington State to California, Florida, and Maine, and describes the many lives set into new motion by the ingenious creations Brent leaves behind.
Ratings and Reviews from the Librarians
Patty rated it ★★★.
The Glass Castle by Jeannette Walls
A tender, moving tale of unconditional love in a family that, despite its profound flaws, gave the author the fiery determination to carve out a successful life on her own terms.
Jeannette Walls grew up with parents whose ideals and stubborn nonconformity were both their curse and their salvation. Rex and Rose Mary Walls had four children. In the beginning, they lived like nomads, moving among Southwest desert towns, camping in the mountains. Rex was a charismatic, brilliant man who, when sober, captured his children's imagination, teaching them physics, geology, and above all, how to embrace life fearlessly. Rose Mary, who painted and wrote and couldn't stand the responsibility of providing for her family, called herself an "excitement addict." Cooking a meal that would be consumed in fifteen minutes had no appeal when she could make a painting that might last forever. 
Later, when the money ran out, or the romance of the wandering life faded, the Walls retreated to the dismal West Virginia mining town — and the family — Rex Walls had done everything he could to escape. He drank. He stole the grocery money and disappeared for days. As the dysfunction of the family escalated, Jeannette and her brother and sisters had to fend for themselves, supporting one another as they weathered their parents' betrayals and, finally, found the resources and will to leave home. 
What is so astonishing about Jeannette Walls is not just that she had the guts and tenacity and intelligence to get out, but that she describes her parents with such deep affection and generosity. Hers is a story of triumph against all odds, but also a tender, moving tale of unconditional love in a family that despite its profound flaws gave her the fiery determination to carve out a successful life on her own terms. 
For two decades, Jeannette Walls hid her roots. Now she tells her own story.
Ratings and Reviews from the Librarians
Gina rated it ★★★★★.
Patty rated it ★★★★.
Rump: The True Story of Rumpelstiltskin by Liesl Shurtliff
In a magic kingdom where your name is your destiny, 12-year-old Rump is the butt of everyone's joke. But when he finds an old spinning wheel, his luck seems to change. Rump discovers he has a gift for spinning straw into gold. His best friend, Red Riding Hood, warns him that magic is dangerous, and she's right. With each thread he spins, he weaves himself deeper into a curse.
To break the spell, Rump must go on a perilous quest, fighting off pixies, trolls, poison apples, and a wickedly foolish queen. The odds are against him, but with courage and friendship—and a cheeky sense of humor—he just might triumph in the end.
part of the (Fairly) True Tales series
Ratings and Reviews from the Librarians
William rated it ★★★★.
Miranda rated it ★★★.
Artemis Fowl by Eoin Colfer
Artemis Fowl. You've probably heard the name.
If Internet rumours are to be believed, he's responsible for every major crime of the new century. If you haven't heard of young Artemis, the you're lucky. You'll sleep better not knowing that someone like him is out there. But if you must know, if curiosity is eating away at you, as it did at me, then let's start at the beginning…
In this, the story of Artemis' first encounter with the fairy People, you'll find out how he hatched a plot to restore his family's fortune. You'll read how he discovered a world below ground of armed and dangerous fairies, farting dwarfs and mind-blowing technology. And you'll learn how, by kidnapping Captain Holly Short of the Lower Elements Police, Artemis almost triggered a cross-species war.
Still with me? Well, strap in, adventurers – you've never read anything quite like this..
book 1 in the Artemis Fowl series