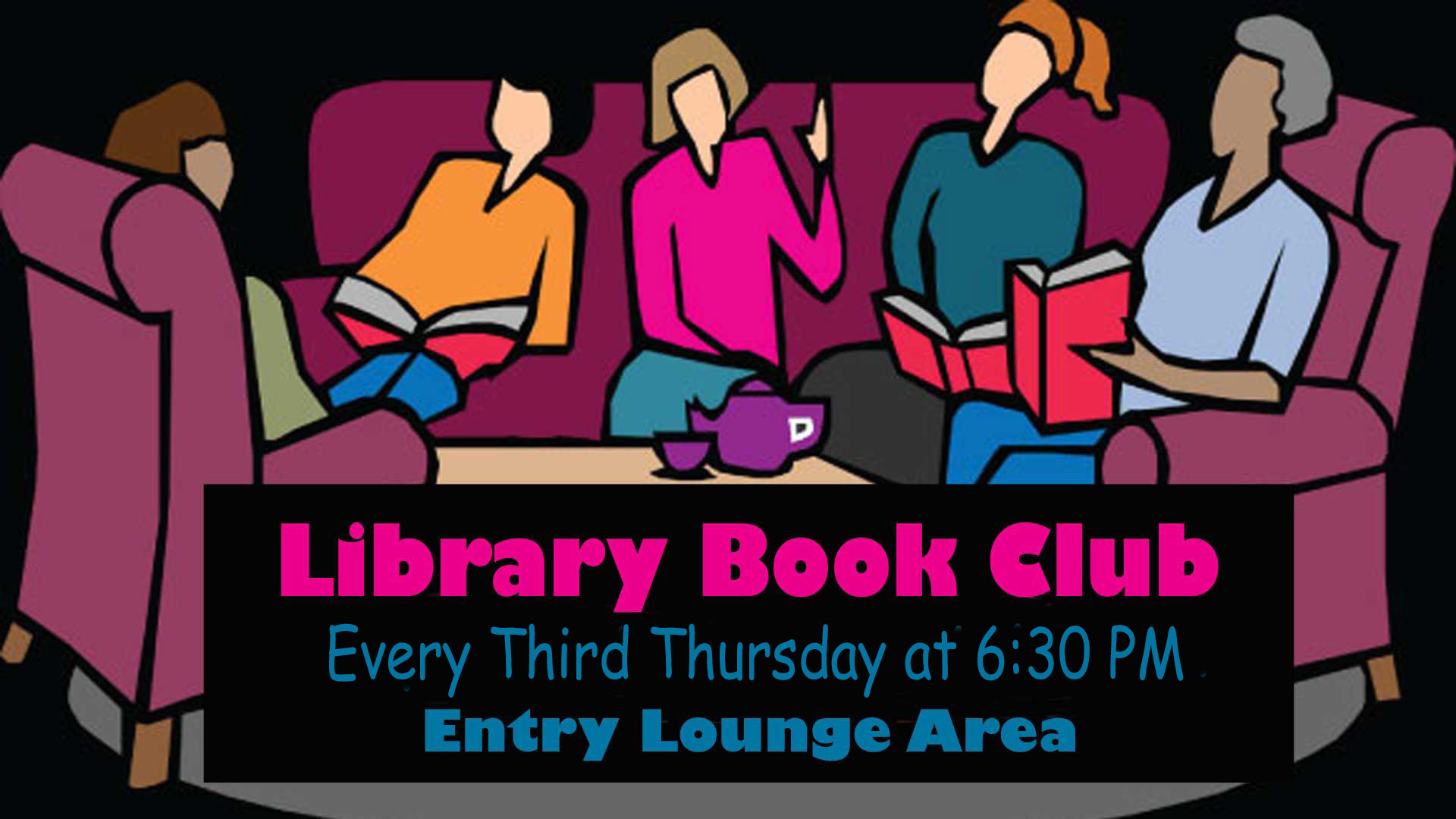 Come join your fellow community members for a lively discussion of both classic works and modern masterpieces.
Book discussions are held the third Thursday of each month beginning at 6:30 in the entry foyer.
Unless otherwise noted, a limited number of book club reading copies will be available for checkout from the circulation desk about a month prior to the meeting.