Each year, from June through July, we host Summer Reading. We have programs for all ages. While we typically have lots of events and parties, this year will be a bit different.  We're moving a lot of things online, and having crafts and activities you can do at home.
The 2020 Summer Reading Theme is "Imagine Your Story." The possibilities are endless!
Dates
Monday, June 8, until Saturday, August 1.
Children
For those ages 0 to 8.
Tween Programs
For those ages 9 to 11.
Teens
For those ages 12 to 17.
Adults
For those 18 and older.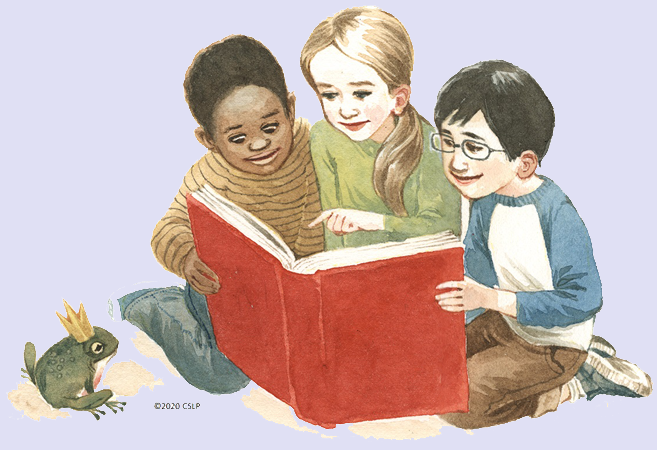 Prizes
You can read ahead of schedule, but prizes won't be available until their release date. If you miss a week, you can collect it the next time.
For example, if you come in July 6, and haven't gotten any prizes yet, you can pick up prize number 1 and 2.  If you've read past that point, and are ready for prize 3, you'll have to wait until July 20 to get that next prize.
Prizes will be available any time after their first availability date until August 8, while supplies last.
NO PRIZES AFTER August 8
Prize Schedule
For all programs:
Weeks 1 & 2: June 8-20: Program sign-ups only; no prizes available yet
Week 3 & 4: June 22-July 3: Prize 1 available starting June 22
Week 5 & 6: July 6-July17: Prize 2 available starting July 6
Week 7 & 8: July 20-August 8: Prize 3 available starting July 20
Last Day to Collect Prizes: August 8